It's Monday and I'm happy to be participating in a weekly event with a community of bloggers who post reviews of books that they have read the previous week. Check out more IMWAYR posts here: Jen from Teach Mentor Texts and Kellee and Ricki from Unleashing Readers
Well, Christmas is just 8 away but there is still time to do some last minute book shopping for the young book lovers in your life!   From fact book, to craft book, to recipe book, to novels – there is sure to be a book here for every "tween" in your life!  Here are some of my favorite 2018 "gifting" books for the holidays that will also make excellent additions to your school or class library!
For your Animal lover…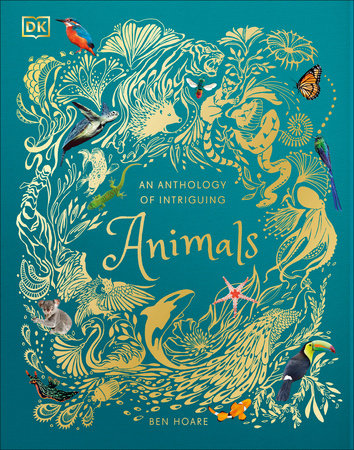 A perfect gift book for the animal lover in your house. This 224 page encyclopedia format is jam packed with gorgeous photographs, illustrations, and fascinating facts about 104 creatures from the animal kingdom.  Children will love poring over the detailed images!  Amazing index packed with reference information including the size and location of each species.  I loved the addition of the tree of life showing how the animal groups are connected.  Gorgeous binding with fancy foil on the cover, gilded edged pages, and a shiny ribbon for keeping your place.  This is a real treasure!
For your Disney Lover…
This book is perfect for anyone who loves Disney!  Packed with over 100 Disney inspired arts and crafts, party games, puzzles, papercraft and many more fun and practical activities.  Stunning photography and clear step-by-step instructions to guide you through each project.  From creating Lion King animal masks to Winnie the Pooh party hats.  This book will provide hours of fun over the holidays!
For Your Young Activist….
What can I do to help save endangered animals? How can I eat healthy? How can I get more involved in my community? What do I do if I or someone I know is being bullied?  This book filled with facts, stories, photographs, and tips on how to change the world is perfect for school libraries and for the special activist in your life!   It has an index at the back, so teachers or parents can refer young readers to specific topics of interest and that fit.  LOVE this book and am going to be adding it to my Powerful Understanding book list on global stewardship.  Lots of ties to the new curriculum!
For your inventor…
Kids who love to tinker, invent, and create will be inspired by this practical and inspirational book filled with personal stories, inventions and fascinating facts. Part personal memoir, part historic study of inventions and biography, and part DIY instructions, this book packs in a lot!  Author Temple Grandin, renowned scientist, inventor, and autism-spokesperson, shares the amazing true stories behind the innovations and inventions.  Imagination and creativity will soar!
For your Harry Potter fan…
Bangers and mash with Harry, Ron, and Hermione in the Hogwarts dining hall.  Mix a dash of magic and a drop of creativity, you'll conjure up the meals, desserts, snacks, and drinks you need to transform an ordinary Muggle meals into a magical culinary experience!  150 easy-to-make recipes, tips, and techniques.  Mrs. Weasley will be VERY proud!
For your Joke Teller…
Packed with crazy cartoons and holiday-related amusing scenarios which will make children laugh out loud in no time!  The second part of the book is a unique YES or NO Christmas game. This game can be played with friends, classmates, parents, or even grandparents!  A perfect book for Christmas day entertainment!
For your imaginative tender-hearts… (2 suggestions)
Inkling – Kenneth Oppel
Inkling is a black blob that one day slides off the page of Ethan's dad's sketchbook.  What follows is a touching, fantastical story about a family trying to deal with the loss of their mother.  Written by the great Kenneth Oppel, this book is sure to capture the imagination and hearts of every child who reads it.
This is my all-time favorite middle grade book of 2018.  I can't say enough good things about this stunning story of courage, sacrifice, child exploitation, unconditional love, and civil disobedience mixed with just the right amount of historical elements and sprinkled with magic. Set in the late 1800's in Victorian England, it is the story of Nan Sparrow, a young chimney sweep who is struggling to survive after her father disappears. She befriends and forms a remarkable bond with Charlie, a golem made from ash, and in the process, they save each other. I cried. Yes, I did. And you will, too. It's heartbreaking, gut-wrenching, funny and poignant and just beautiful in every way.    
"We are saved by saving others."   (One of my MANY favorite quotes from this book)
To inspire your reluctant risk taker…

After being struck by lightening in a freak accident, Lucy Callahan becomes a math genius.  But after years of home schooling, she is now having to navigate through middle the perils of middle school.  A warm-hearted story celebrating friendship and stepping out of your comfort zone.
For Your Graphic Novel Lover …
"Hilo" books are VERY popular in our school library so I am certain many children will be excited to know that book 4 has just been released!  In this book, the nonstop adventure continues with Space Boy Hilo, his sister Izzy, and their friends try to save the earth when giant robots threaten to take over.  Packed with humour and action! 
For Your Unicorn Lover…
There are a LOT of unicorn-obsessed students at my school so I KNOW many will love this first book in the fully illustrated fantasy-adventure series.  Elliot and Uchenna, recruits for a secret organization to protect magical beasts, find themselves on a mission to save a Jersey Devil unicorn.  A story full of adventure, fun, and friendship, perfect for newly independent readers.  It's fast-paced, fun, and hilarious writing.
For your Science lover…
This sequel to the bestselling The Fourteenth Goldfish finds 11 yr old Ellie entering a local science fair with her Grandpa who has accidentally reverse-aged himself to a 14 year old.  They believe their new experiment just might be the secret to the fountain of youth.  This is a delightful book with lots of STEM connections!
For your athlete…
Lu – Jason Reynolds
The final book in the track series by Jason Reynolds which focuses on a different track stars (Ghost, Patina, and Sunny) and the personal challenges they are trying to overcome with the help of their Coach.  In this book, we follow Lu, a talented runner born with albinism.   Jason's writing and "voice" for each of his complex characters is so authentic and he approaches difficult issues such as illness, injustice, bullying, gun violence, grief, addition, and death with so much honesty and heart.  I also like how each character models respect for their parents and their coach.  Love how Reynolds ties all the characters in at the end.
For your creative imaginative thinker…

I love this graphic novel that follows a group of neighbourhood kids who transform ordinary boxes into costumes and castles and, in the process, discover friendships and develop strong identities.   I love the off-beat, "march to your own drum" characters and important themes included in this story celebrating imaginative play.  A perfect book to inspire MMT projects in your classroom. (you can read more about Most Magnificent Thing projects here)
For your "spooky book" lover…
Part mystery, part fairy tale and part thriller, this book will have your spine shivering and your mind guessing!   So suspenseful and gripping, (What happens next????!!!)  I could not put it down!  The story focuses on Ollie Adler, a sixth grade math whiz and fierce feminist who has withdrawn from her friends and school activities after her mother dies.   Her only solace is in books (my kind of gal!), so when she finds a woman trying to throw a book in the river one day, she steals it in order to rescue it. But when Ollie reads it, she finds that the book is a diary of horrific events that happened in the very place where her class will soon be taking a field trip…and that history may be about to repeat itself.  (Can you stand it????) You will be stealing this from your child's room to find out what happens!!!
For your Social Justice supporter… (2 suggestions)
One of my favorite "read aloud" MG novels of 2018 this book has empowering messages about the limits placed on girls and women in Pakistan and the importance of family, literacy, and culture.  For Amal, her dream of being educated and becoming a teacher is shattered when she is forced to become a servant for a wealthy family.  Amal is such a strong, inspiring, and determined character who demonstrates what it means to fight for justice.  Compelling and inspiring.
Harbor Me – Jacqueline Woodson
WOW.  Love, family, friends, middle school transitions, immigration, racial profiling, and the difficult realities faced by many children are just a few of the issues Jacqueline Woodson explores in this powerful book.  In the story, we are given a glimpse into the lives of six tweens who are part of a classroom for "special students."  Every Friday afternoon, the students gather in the ARTT Room ("A Room To Talk") to spend the last hour together, unsupervised, and are encouraged to talk about anything they want.  The conversations are so natural, so emotional, so honest.  In just over 200 pages, Woodson covers a lot of issues.  An extremely important book that will stimulate LOTS of important discussions.  Beautifully written, this book made me teary, gave me goosebumps, inspired me, and filled me with gratitude.   Would make a very powerful read-aloud in an upper Middle grades.
Hoping you found at least one book for the book lover in your family!
Happy Holidays and happy reading, everyone!