It's Monday and I'm happy to be participating in a weekly event with a community of bloggers who post reviews of books that they have read the previous week. Check out more IMWAYR posts here: Jen from Teach Mentor Texts and Kellee and Ricki from Unleashing Readers
Nonfiction picture books are invaluable read-aloud experiences and provide so many opportunities to link to content learning and inspire deep questions and rich discussions with your students! With 2018 coming to a close, I thought I would highlight my favorite Nonfiction picture books of the past year.  From animals, to insects, health, mapping, land and water, seasonal changes, ecosystems and biographies, there is sure to be a book on this list you can share with your students next term!
Lots to love about this colorful, interactive concept book that introduces young children (Pre K- K) to different colors, animals and foods.  Engaging read-aloud filled with guessing-game pattern and rhyming text that students will enjoy, not to mention the stunning illustrations.  Lots of extra information at the back about what exactly the different animals eat and the biome they live in.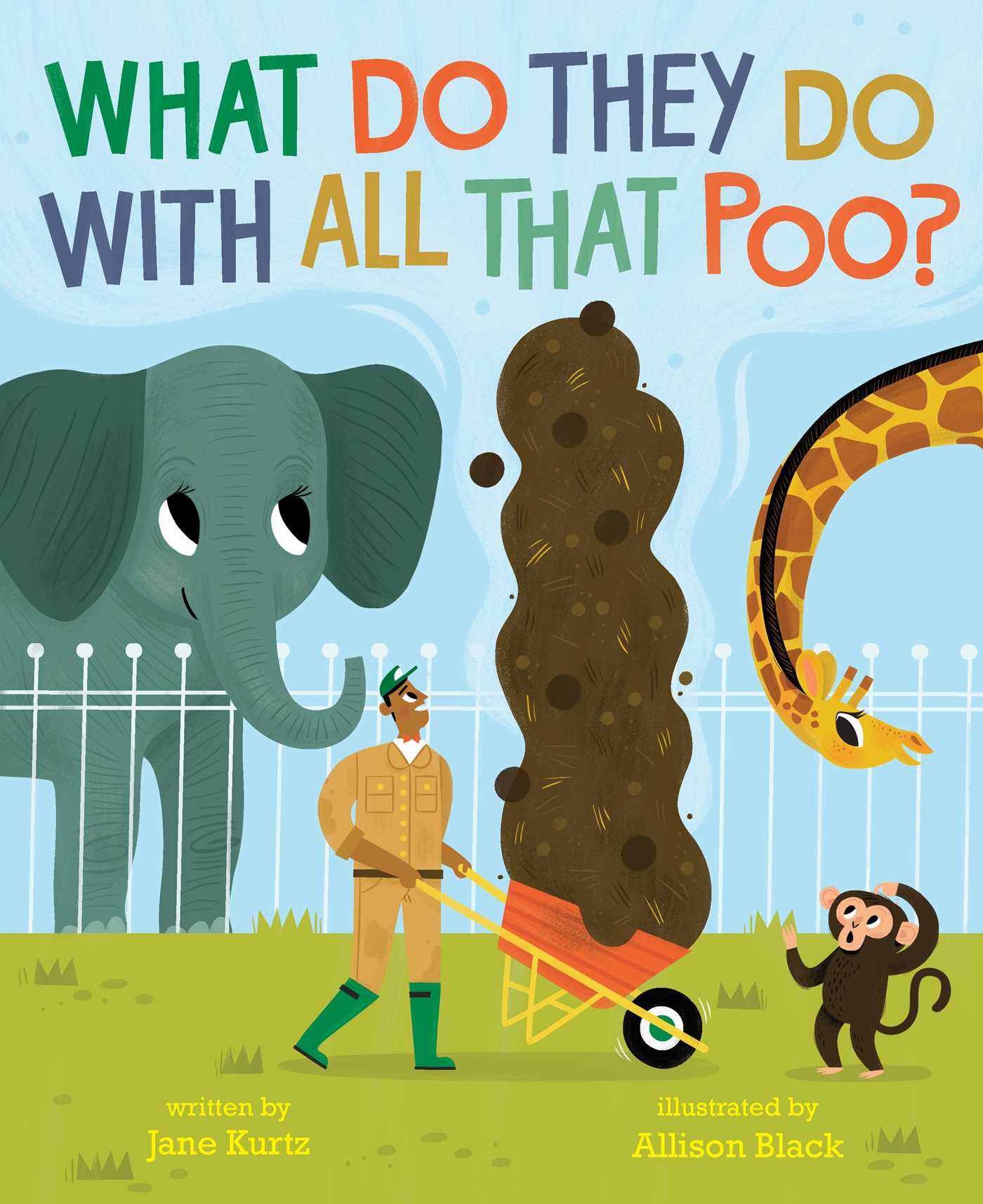 You can't really go wrong with a book about poop in a primary class.  This one is perfect for reading aloud and practicing "The Knew-New" connection activity.  ("I knew this, but this is new to me") Great information in this book (I learned a lot) and I like the question-answer format:  Why is hyena's poop white? Do lions hide their poo like domestic cats? What animal has square poo? And of course, what do zoo's do with all that poo? Sure to be a hit in your classroom!
This beautiful book which breaks down myths of "scary beasts" with gentle tenderness.  Gorgeous illustrations include subtle shift from black and white depictions of our negative first impressions to full color when we learn the importance about each animal.  Just enough facts for younger students and I love the use of the "one word" activity in this book!
Who knew that world of animal tongues was so  full of fascinating facts?   Tongues can be like a sword, like a straw, like a mop, and more. The story is carried by a cute monkey who investigates the mechanics of his animal friends' tongues.  The guessing game format makes this a great read aloud and hard to resist a book that encourages kids to  stick out their tongues in a positive way?!  Love!
An engaging, entertaining graphic novel nonfiction book for middle grade students.  Love this unique format packed with amazing information as well as great illustrations and text features.  Hilarious and fast paced and I love the "guide book" size.  I look forward to more Superpower Field Guides!  ("Moles" is being released in June!)
How do insect mama's and papa's take care of their babies?  Believe it or not, they have more in common to us than you would ever expect!  Such a fun read filled with so many amazing  and surprising insect facts.  Large format and humorous scenes will make this a very popular read-aloud!
Creative, clever cut-outs help readers learn about different land and water formations.  Simple, spare text even younger readers will understand.  This would be an excellent anchor book for introducing geographical terms and includes information at the back.  An excellent concept book!  LOVE this one!
Readers follow two squirrels as they travel through the changes of the seasons.  This is a simple concept book and would be a good one for teaching changing weather, plants, and animal patterns. There are teaching tips in the front and back of the story and a small index.
There is much to love about this picture book which introduces readers to a a 600 year old Redwood – the tallest known tree on earth.  Through stunning, detailed illustrations and beautifully written sparse text (lots of triple scoop words!) this book takes us on a journey through an old growth forest ecosystem and all inter-conectedness of nature.
I am a fan of Scot Ritchie books so was excited to see his new book about health and well-being.  (His other books on Community Building,  Mapping Skills, and Buildings and Structures are well worth having in your library!)  Set within a story of five young multicultural friends who are competing together at a local swim meet, this book introduces young readers to a wealth of healthy habits:  importance of safety equipment (goggles, bike helmets), importance of exercise for your body, warming up before exercising, teamwork, practicing skills, enjoying the exercise, handwashing to stop spread of germs, proper nutrition, interaction of the brain and the body, and visualization.  Several games that kids can play to keep moving are included at the back.  Another MUST HAVE for your classroom or school library!
Excellent blend of fiction and nonfiction in this one.  Readers follow an adventurous cat named Sam as he journeys and maps his way through the neighbourhood at night.   This would be a great way to introduce different types of maps to young students.  More details about each type of map can be found in the back of the book.
"Anne with an E" is one of my favorite characters from my childhood!   I so enjoyed reading and learning about the fascinating life of the author and creator of the beloved Ann of Green Gables books in this very readable biography.  I learned so much about Maud's fascinating life, her relationships, her mental illness and her battle to overcome it.  Recommended for older students and I recommend teachers pre-read it for appropriateness if planning to read it out loud.
For those who may not have read Rachel Carson's book Silent Spring (first published in 1962), it was the groundbreaking book which introduced and exposed the impact of pesticides and herbicides on the life cycles of plants and animals. This picture book biography tells the true story of this inspirational environmentalist, leader, activist, scientist, and author Rachel Carson, highlighting and recounting her incredible accomplishments and contributions to science that changed the way the world thinks about our environment.  Timely and a great anchor to any unit on the environment.  Pay close attention to the amazingly detailed illustrations in this one!
This is a fascinating picture book about one of the "exhibits of curiosities" of P.T. Barnum.  Anna Swan was born in the 1800s in Nova Scotia, and grew up to be extraordinarily tall.  As people whispered and pointed at her, she decided to make the most of her situation.   Well written, simple language, told from the point of view of Anna.  The author does an excellent job of comparing her size to plants and animals.  There are additional facts and real photographs at the back.  I plan to add this title to my "Reading and Thinking Across Canada" unit.
Amazing collection of tributes to 14 extraordinary rebel girls and women who changed the world.  Written in verse, each poem is paired up with an amazing illustrator.  Uplifting, powerful and inspirational and would certainly lead to further reading.  Reading one per day to a middle grade class would stimulate great discussions, questions, connections and inferences!   (in other words…. a little Reading Power!)
Thanks for stopping by and hope you found a title or two that caught your eye!