It's Monday and I'm happy to be participating in a weekly event with a community of bloggers who post reviews of books that they have read the previous week.  Check out more IMWAYR posts here: Jen from Teach Mentor Texts and Kellee and Ricki from Unleashing Readers
Reading aloud to my class is the favorite part of my day… I love the quiet anticipation before I start reading and the collective "No!  Don't stop now!  Just one more page!"  when I close the book.  I have been asked recently by several teacher friends for recommendations for class-read alouds.  So I have been searching through my novel tubs and have decided to post a list of a few recommended read-alouds for different grades.  I welcome readers to also share their favorites!
And so I will begin my favorite read-alouds for grade 3's… I have tried to include a mix of old and new, poignant and fun, appealing to both boys and girls!
My Father's Dragon – Ruth Stiles Gannett
This book was published way back in 1943 but is still one of my favorites!  It tells the adventure of a run-away boy and his attempt to rescue a baby dragon who is being taken advantage of by the animals on Wild Island.  Clever and fun – and a great book for practicing predicting.
Toys Go Out – Emily Jenkins
This simple, sweet story, reminiscent of "Toy Story", takes us behind the scenes to the adventures of 3 toys that live in a little girl's room. Great for introducing character traits as each toy has its own distinct personality. 
The Magic Finger – Roald Dahl
No read-aloud list would be complete without a Roald Dahl book!  His books beg to be read aloud!   There are so many I could include (Fantastic Mr. Fox is another I love) but I enjoy reading The Magic Finger.   It is short and funny and perfect for this age group.  It tells the story of a little girl who has a magic finger. Whenever she gets angry – she points her fingertip and takes revenge!  The story centers around her neighbours, who are duck hunters. Hunting makes this little girl very angry – so she uses her magic finger and turns the family into… you guessed it – Ducks!  It's short and simple and fun – but a serious message that is worthy of discussion.
Emmy and the Incredible Shrinking Rat – Jonathon Bean
This book is quirky and fun!  Great plot, entertaining characters and unpredictable ending!  Your students will LOVE this book!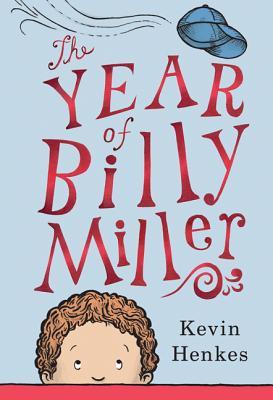 The Year of Billy Miller – Kevin Henkes
Fast-paced and funny – your students will make lots of connections to family, friendship and school!  Great black and white art.  Heartwarming – I actually teared up at the end!  Love Billy Miller!
The Miraculous Journey of Edward Tulane – Kate DiCamillo
This is such a beautiful story and Kate DiCamillo's writing is exquisite (Triple scoop words on every page!)  Edward Tulane is a china rabbit who is passed from owner to owner, enduring both love and tradgedy along the way.  This book is about opening your heart to being loved and it will stay with you for a long time. 
The World According to Humphrey – Betty G. Birney
This book is told from the perspective of Humphrey, the hamster, class pet in Room 26.   He reports on the daily comings and goings in the classroom as well as his weekend sleepover's at various student's houses. Cute, fun book – kids will want to read the Humphrey series after this!
Harry and the Poisonous Centipede – Lynne Reid Banks
The story of Harry, the curious, adventure seeking centipede, who disobeys his mother's orders and attempts to crawl up the drain pipe with his friend to the forbidden world of the "h00-mins".  Fun, fast paced, and high on the "gross scale"!  Interesting facts about centipedes woven into the story make for an interesting link to science.
The Hundred Dresses – Eleanor Estes
This is a tender, heartbreaking story about Wanda, who wears the same faded dress to school every day but claims to have a hundred dresses at home.  Because of this, she is ridiculed and teased by children at school.  This book was published in 1944 – long before the word "bullying" was a common term – but the story is timeless and deals with the issue beautifully.
There you have some of my favorites – what about you?  What are your favorite read-alouds for gr. 3's?