It's Monday and I'm happy to be participating in a weekly event with a community of bloggers who post reviews of books that they have read the previous week. Check out more IMWAYR posts here: Jen from Teach Mentor Texts and Kellee and Ricki from Unleashing Readers
It has been a busy end of the school year with many events (son's graduation, hubby's hernia surgery, etc) which have taken precedent over book blogging!  There are now SO many new books that I want to share, I can hardly stand it!  So this week will be the beginning of a two part "new releases" posts featuring some of the latest and greatest 2016 picture books.
What Do you Do With a Problem – Kobi Yamada
Beautiful message, gorgeous illustrations.  A great companion to What Do You Do with an Idea?  This is a must have book for you school library and will help readers transform their thinking about problems. This would make a great book to launch an inquiry project!
Hannah and Sugar – Kate Berube
This is a debut picture book by author/illustrator Kate Berube.  Beautiful illustrations to accompany a charming, heartwarming story about a young girl overcoming her fear of dogs.  I am excited to see more by this author as she clearly "gets" kids.  Perfect for making connections.
Dylan, the Villan – K.G. Campbell
This laugh-out-loud book is sure to be a hit in your school library and classroom!  It has a Pixar- cartoon-like scenes give it a comic book feel.  Great story  showing the results of two super-villain in a sabotage-show-down classroom power struggle.  Delightful!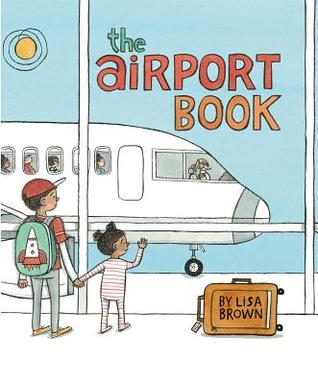 The Airport Book – Lisa Brown
I LOVE everything about this book! It is simple, useful and entertaining !  In it, we follow a family on its way through the complexities of a modern-day airport.  Delightful  illustrations with so many wonderful details, including a lost-and-found sock-monkey.  This book will be a great book for making connections.
What To Do With A Box – Jane Yolen
This new book by the great Jane Yolen was the inspiration of my Top Ten Tuesday post last week  featuring books about boxes!  You can view the post here. This delightful rhyming story, beautifully illustrated by Chris Sheban explores the potential of an empty box.  Box + Imagination = MAGIC!
There is a Tribe of Kids – Lane Smith
Wow, wow, wow.  Lane Smith has done it again.  I am not sure how his simple tales are layered with so much to think about.  Here are some words I would use to describe his new book, which pays tribute to the imaginative journey we call "childhood":  clever, creative, thoughtful, humourous, enchanting, whimsical, playful, meditative, emotional, joyful.  And the icing on the cake is the gorgeous illustrations and amazing language.  Wow again.
A Morning With Grandpa – Sylvia Liu
A charming, heartwarming tribute to the special bond between grandchild and grandparent as they practice the ancient art of Tai Chi.   Wonderful characters – happy, wiggly and tumbly "Mei Mei" and loving, patient, understanding "Gong Gong".  I especially love the lyrical language, beautiful metaphors and lovely illustrations.  Would be perfect for making connections and an excellent anchor to inspire writing about grandparents.
Thunder Boy Jr. – Sherman Alexie
Another wow and huge thumbs up for this first picture book by the amazing Sherman Alexie (The Absolute Diary of a Part Time Indian).  Thunder Boy, Jr. is a lovely story about a boy searching for his own identity and to distinguish himself from his father. The text is flooded with love and wonder, and the illustrations are absolutely perfect.  For those B.C. teachers reading this – here is a wonderful addition to your Aboriginal collection.
Teeny Tiny Toady – Jill Esbaum
If you are looking for a great new read-aloud that will have your kids laughing and cheering – you need Teeny Tiny Toady!  Delightful story of brains vs. brawns and a little-sister-saves-the-day storyline.  As well as the fast-paced plot, I loved the wonderful sound words and  rollicking rhythm.  Here's to Girl Power wrapped up in a tiny pink frog!
i
The Typewriter – Bill Thomson
I always get excited to see a new book by Bill Thomson, as they are usually perfect wordless picture books for practicing questioning and inferring.  This book does include 9 words and is filled with Thomson's  stunning, life-like illustrations that take the reader on a magical journey with three children after they discover an old typewriter.  I'm already thinking of a writing lesson, based on a single word- what word would you write?
This is Not a Picture Book – Sergio Ruzzier
"All these words carry you away … and then … they bring you home … where they stay with you forever."  How could I not love a book about the trans-formative power of reading?  Quirky, charming book  with lovely watercolor illustrations.   Note:  Pay attention to the end papers – brilliant!
            There you have it!  Tune in next week for Part 2 of my New Releases for Summer!
Thanks for stopping by!  Which new book has caught your eye?